Who reads Midlifechic?
Midlifechic is written by Nikki Garnett, an experienced retail marketing professional and former editor of Selfridges magazine. Known as 'the thinking woman's style blog,' it is primarily a destination for intelligent, educated women who are looking for an ageless approach to style. Many are emerging from years of focusing on their children. They are entering into the second halves of their lives with gusto, enjoying a period of renaissance and rediscovering their style.
The majority of Midlifechic readers work in a career that they enjoy and can allocate budget towards themselves as well as to their homes and families. They have a high disposable income and quality is important to them. However they also like to be confident that their purchases represent good value for money.
Readers look to Midlifechic for honest advice on style and grooming that will help them to achieve polished chic with a nod to trend. In style terms, they favour Parisian chic over Bohemian cool.
They also come to Midlifechic for lively conversation centred around all issues that affect women at midlife. There is high engagement in the comments section not only with Nikki but also between readers – a trusting community of women has gathered around the sincerity of the blog.
Subject Areas Covered
Women's fashion
Accessories
Beauty products and services
Travel
Health and Wellbeing
Fitness
Menopause
Life with teens
Working With Brands
Occasionally I work with brands that have a good fit with my readers. I have spent my career in marketing working at management level for brands such as Selfridges, Marks & Spencer and the BBC. This means that I can interpret briefs concisely and strategically. Find our more about my professional experience from my Linkedin profile. If you would like to work with me please get in touch, here are a few guidelines:
Brands that have worked with Midlifechic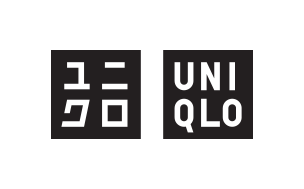 Blog & Social Stats
These figures have been independently audited and authenticated by Fohr Card.
If you would like more detailed information about Midlifechic,
please enter your details here.
Contact Midlifechic